Highlights: After Ahmedabad, Agra, Prez Trump in Delhi for 3rd leg of visit
Trump's India Visit Highlights: US president Donald Trump addressed the 'Namaste Trump' event in Ahmedabad's Motera sta stadium, visited Taj Mahal in Agra before leaving for New Delhi on the first day of his India visit.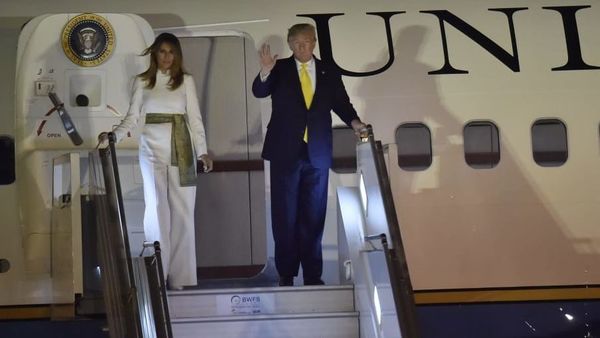 United States president Donald Trump began his maiden two-day India visit on Monday. Trump, accompanied by first lady Melania, daughter Ivanka, son-in-law Jared Kushner and top brass of his administration, arrived in Ahmedabad around 11.40 am for the first-leg of his trip.
Prime Minister Narendra Modi received the US president at the Sardar Vallabhbhai Patel international airport in Ahmedabad. The leaders then participated in 'Namaste Trump' rally at the Motera Stadium.
After attending the rally, Trump flew to Agra where he and the First Lady Melania Trump spent about an hour at the Taj Mahal before sunset. The delegation arrived in Delhi in the evening where Trump and PM Modi will hold talks on Tuesday.
First published: Feb 24, 2020 08:36 IST