Highlights: 'Path-breaking visit' says PM Modi as US Prez, first lady head home
On day 2 of Donald Trump's India visit, PM Modi and the US president Donald Trump sat down for talks covering an entire range from defence and security to energy strategic partnership and from trade to people to people ties.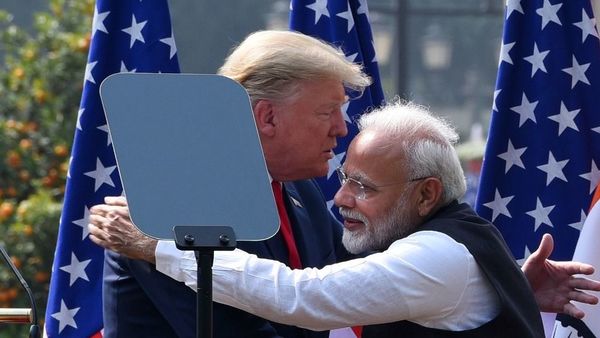 A day after Donald Trump was lavishly welcomed by India, US President and Prime Minister Narendra Modi on Tuesday held extensive talks on several issues including trade and signed deals.
On his day 2 in India, US President Donald Trump started his day by attending a ceremonial reception at Rashtrapati Bhawan in Delhi at 10 am, followed by a visit to Rajghat. The first lady Melania Trump visited a school in Delhi.
At the meeting held in New Delhi's Hyderabad House, Trump and Modi got down to business during the delegation-level talks. Besides the signing of the defence deals and at least five memorandum of understanding (MoUs) on issues ranging from natural gas, trade facilitation to civil nuclear cooperation, the two leaders also reviewed the global and regional situation and discussed ways to take forward bilateral relations.
Later the US President met CEOs of Indian companies, interacted with press at the US embassy and then attended a state banquet at the Rashtrapati Bhawan.
Here are the highlights of day 2 of President Trump's visit
First published: Feb 25, 2020 09:12 IST