Maharashtra govt formation: Governor invites NCP to form government
The NCP and Congress held separate meetings on Monday to decide on support to the Shiv Sena for forming a government in Maharashtra.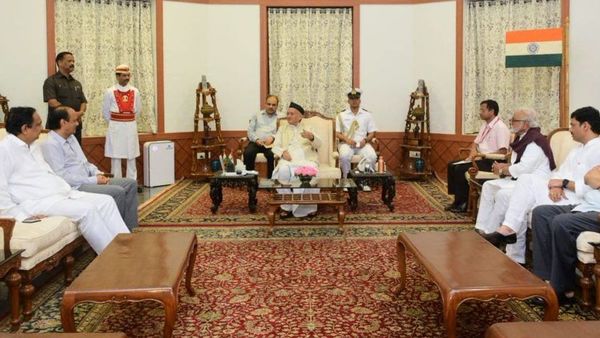 Political developments in Maharashtra moved quickly on Monday with the resignation of Arvind Sawant, the lone Shiv Sena member in the Union government, and the NCP and the Congress holding separate meetings to decide on support to the Sena for government formation. The NCP said it will wait for the Congress to meet its state leaders and come at a decision before taking a final call, and Congress held back its support to a possible Shiv Sena-led government.
Another Congress core group meeting is going to be held tomorrow at interim party president Sonia Gandhi's residence.
Read highlights here
First published: Nov 11, 2019 10:50 IST