Highlights: Delhi logs nearly 7,000 Covid cases for second straight day
India's total number of active cases fell below 550,000 on Tuesday while the number of recoveries crossed 7.6 million, prompting the health ministry to point out that the gap between recoveries and active cases has crossed the seven million mark.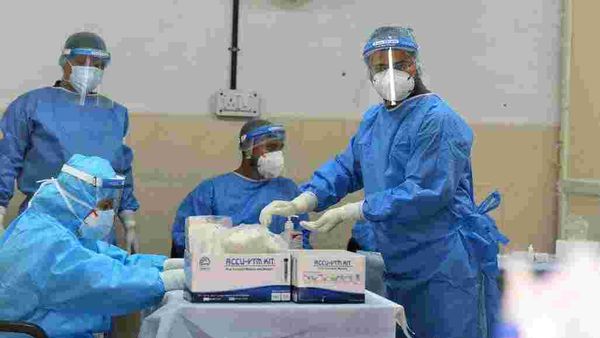 India's count of cases of the coronavirus disease (Covid-19) reached 8,313,876 after the country reported 46,253 new infections between Tuesday and Wednesday, according to data released by the Union health ministry. Also on Tuesday, national capital Delhi logged its highest single-day count of Covid-19 cases, crossing 6,000 mark for the first time in the process. With 6,725 new cases, Delhi also crossed the 400,000 mark and is currently at 403,096.
Click here for full Covid-19 coverage
Meanwhile, in the United States, counting of votes is underway in the country's presidential elections, as incumbent Donald Trump looks for another four years in office despite the US having the highest number of coronavirus cases globally. Trump's handling of the Covid-19 pandemic has come in for massive criticism from his Democratic Party rival, Joe Biden. India, Brazil, Russia and France, in that order, are the next worst-hit countries by the pandemic.
Follow all live updates here:
First published: Nov 04, 2020 06:58 IST