Highlights: 371 new Covid-19 cases reported in Jharkhand today
Death toll due to coronavirus crossed 150,000 in the US. Brazil records more than 69,000 new Covid-19 cases. India begins phase three of reopening.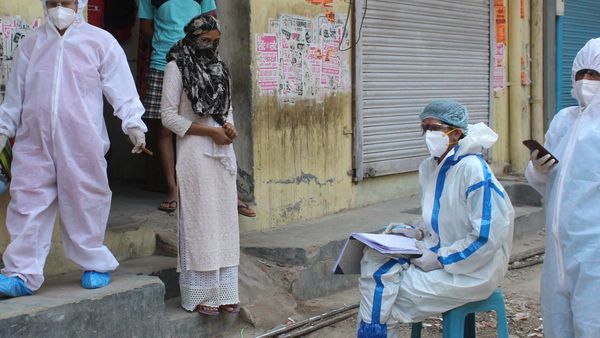 Coronavirus continues to wreak havoc in the states of Florida and California as US' Covid-19 death toll crossed 150,000. Death tally in Texas rose by 13% and testing centres in Florida could be closed due to tropical storm. Brazil recorded 69,000 fresh coronavirus cases in a single-day as the nation reopens to international travellers.
Click here for the complete coverage of the Covid-19 pandemic
India's central government rolled out instructions regarding the lifting of curbs imposed during the lockdown period to curb the contagion. Areas that report clusters of new Covid-19 infections will remain under strict lockdown. India reported 52,123 new cases of the coronavirus disease in the last 24 hours, the Union health ministry dashboard showed on Thursday, which took its tally to 15,83,792.
07:08 AM IST
Idol makers in Tamil Nadu worried as Covid-19 spreads
Madurai's idol makers are unsure about income as pandemic continues to rattle plans of festivities and celebrations.
Madurai:Idol makers from Vilacheri say #COVID19 has affected their businesses as they haven't got orders for Ganesh idols ahead of Ganesh Chaturthi. Alagar,an idol maker says,"Every year we get orders for big idols but this year due to COVID19 restriction we didn't get any order" pic.twitter.com/XXBgmkPpto

— ANI (@ANI) July 30, 2020
06:53 AM IST
US records 1,267 Covid-19 deaths in one day, toll surpasses 150,000
US recorded more than 1,200 deaths with Florida, Texas and California reporting huge spike in death rates.
US records 1,267 new COVID-19 deaths in 24 hours, Johns Hopkins University reports.

Latest toll comes as US surges past grim milestone of 150,000 total fatalities since February.

📸People relax on Miami Beach, July 28. Florida recorded 216 new virus deaths in the past 24 hours pic.twitter.com/aerMPT809f

— AFP news agency (@AFP) July 30, 2020
First published: Jul 30, 2020 06:48 IST