Highlights: With 330 new Covid-19 cases, Ahmedabad's tally rises to 15,635
Prime Minister Narendra Modi during his address to the Indian Chamber of Commerce on its 95th Annual Day this afternoon said that every citizen has resolved to turn the Coronavirus crisis into an opportunity.
07:26 AM IST

06:50 AM IST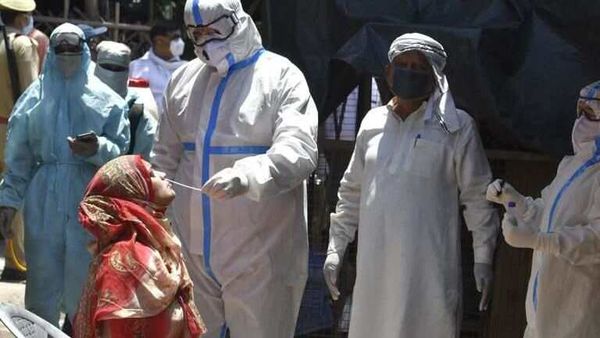 The coronavirus pandemic has affected everyone globally and has kept governments busy in bolstering their healthcare systems for the first half of the year. As per the Ministry of Health and Family Welfare, India recorded 286,579 cases and 8,102 deaths due to the novel Coronavirus infection. Almost 10,000 cases and 357 deaths have been reported in the last 24 hours.
The recovery rates across several countries are on the rise as Covid-19's infectivity rate is far higher than its mortality rate.
Click here for the complete coverage of the Covid-19 pandemic
Recovery rates are still low across the Americas as Mexico and the US still continue to report a high number of cases. Brazil continues to remain a hotspot.
07:53 AM IST
Chinese workers to be inoculated with vaccines in development
Workers in China have been offered to get inoculated by the China National Biotec Group Co. or CNBG, who are aiming to create a successful vaccine against coronavirus. Employees intending to travel overseas can also opt for this inoculation drive which might be announced soon by the Chinese govt.
07:26 AM IST
Jewellery shops in Jaipur struggle to find business
Jaipur's Johri Bazar saw jewellery shops reopen but owners remained sceptical about prospects of revenue as people are yet to embrace normal lifestlye following a lockdown of more than two months.
Jaipur: Jewellery shops at Johri Bazar reopened following relaxations in lockdown norms. A shopkeeper says,"We don't have customers, as people are scared to come out. It has become difficult for us to pay salary of our employees & pay rent of the shop." #Rajasthan (10/6) pic.twitter.com/ZeaZEcS9vp

— ANI (@ANI) June 11, 2020
First published: Jun 11, 2020 06:44 IST