Delhi reports 2,154 new Covid-19 cases, 31 deaths
Last week, schools and cinema halls across the country reopened after the Union home ministry, on September 30, gave permission for these to reopen for the ongoing fifth phase of the nationwide unlock, from October 15.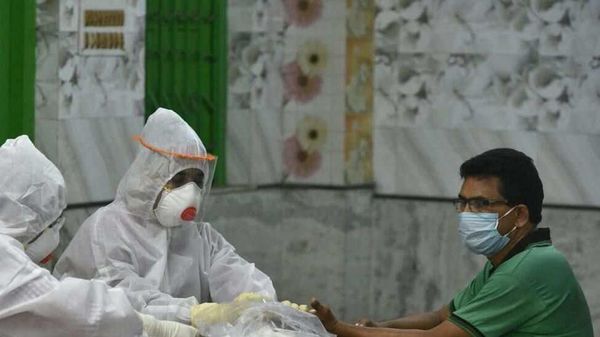 India's Covid-19 caseload crossed the 7.5 million mark on Monday as the country recorded 55,722 new cases which took the country's tally to 7,550,273 , the second-highest in the world after that of the United States. Earlier, in some good news, a govt panel on Sunday said India's Covid-19 peak is over. The panel also warned that the country could see a surge of 2.6 million cases in the next month due to the upcoming festive season, if Covid-19 protocols are not followed strictly.
Click here for full Covid-19 coverage
Also on Monday, the Mumbai Metro resumed operations after six months after it was shut down in March due to the nationwide lockdown. The global coronavirus caseload, meanwhile, has crossed the 40 million mark, according to worldometers. While Europe is experiencing a second wave of Covid-19 cases, the US, India and Brazil remain the three worst-hit nations, followed by Russia and Argentina.
Click here for live updates:
First published: Oct 19, 2020 06:52 IST