Highlights: Hid nothing from US, warned since day one about Covid-19, says WHO
More than 17,000 people have been infected by Covid-19 in India. The nation has eased lockdown norms to allow some aspects of the industrial economy to restart. Globally, 2.4 million people are affected.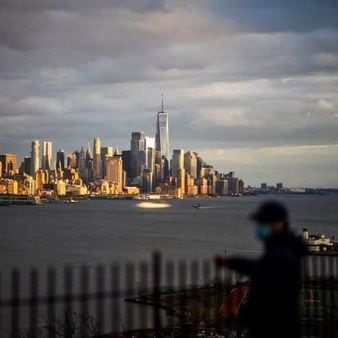 India has 559 deaths so far due to Covid-19 and has recorded 17,656 coronavirus cases. India has also eased lockdown in certain areas of the nation to restart economic activity. Nationwide containment zones still continue to be under the ambit of lockdown rule. Global death toll has surpassed 1,60,000 and 2.4 million continue to be affected. The United States, continues to be the nation most affected by coronavirus, recording more than 746,000 coronavirus cases and 40,000 deaths so far. US with 40,000 deaths and 700,000 cases has now become the epicentre of the coronavirus in the West.
Click here for the complete coverage of the Covid-19 pandemic
Catch live updates on how Covid-19 is affecting lives across the planet:
First published: Apr 20, 2020 05:43 IST