Updates: Covid-19 hotspots in 15 districts of Madhya Pradesh to be sealed
India's confirmed coronavirus cases crossed the 5,800 mark on Thursday including 169 deaths from the disease, according to the health ministry.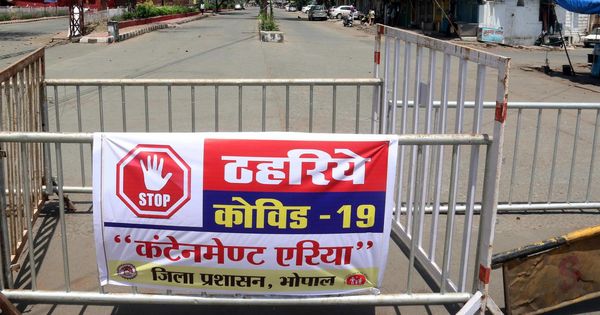 With 591 new Covid-19 cases reported since Wednesday, India's coronavirus count has gone up to 5,865, according to the latest figures released by the Union health ministry on Thursday. Of these, 169 patients succumbed to the virus while 477 people have recovered and been discharged.
On the diplomatic front, India has begun sending consignments of life-saving drugs as gifts to neighbouring countries to help them fight the coronavirus pandemic, South Block officials said on Thursday. Officials said the government was sending drugs to Bhutan, Bangladesh, Afghanistan, Nepal, Myanmar, Seychelles, Mauritius and some African countries. One of the early consignments, an Air India plane with 10 tonnes of medicine, was sent to Sri Lanka on Tuesday.
A Bloomberg report says that 1.5 million people around the world are infected by Covid-19. More than 3,25,000 people have recovered from coronavirus but the death toll has surpassed 85,000.
Here are the live updates on coronavirus:
First published: Apr 09, 2020 05:31 IST