Highlights: UP reports 1,388 new Covid-19 cases, 21 deaths in last 24 hours
Coronavirus cases continue to rise in Russia, India and the Americas. Donald Trump wore a mask in public for the first time while Serbia saw large-scale protests as the government plans to reintroduce lockdown.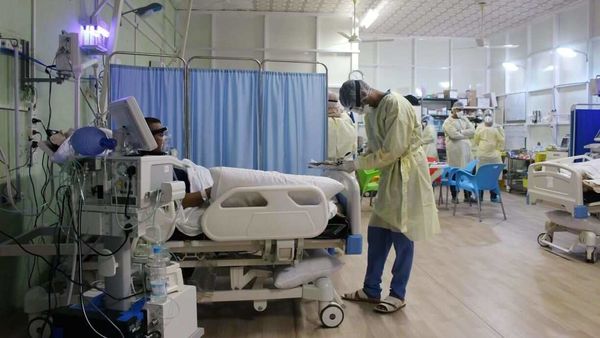 Brazil reported more than a 1,000 Covid-19 deaths in the last 24-hours showing that coronavirus continues to cripple the largest nation in South America. US Prez Donald Trump donned a mask for the first-time as cases spike in several states.
Click here for the complete coverage of the Covid-19 pandemic
Reintroduction of lockdowns are leading to protests in Serbia. Israel's Tel Aviv and Jerusalem also saw widespread protests against the Netanyahu govt's response to the Covid-19 pandemic. Poland will go to vote today. In India, Bihar's politicians start making preparations for the first election which will be held under the shadow of the pandemic.
First published: Jul 12, 2020 05:45 IST