Highlights: 7,581 coronavirus cases in Gujarat, death toll at 277
The Ministry of Health and Family Welfare in a press briefing this afternoon said that the gap between active cases and those recovered from the infection in India is progressively increasing. Recovered cases in the country are almost 2 times more than the active cases.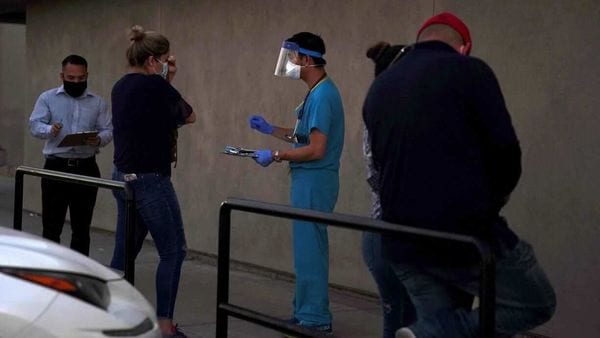 While the US recorded more than 55,000 new cases, US President Trump hosted Mexico's Andrés Manuel López Obrador to refresh economic ties and launch the US-Mexico-Canada trade agreement, partly in a bid to win votes from the Hispanic diaspora in the US. Republican Convention in Texas was also cancelled due to rising cases in the state.
Click here for the complete coverage of the Covid-19 pandemic
The US, Poland, New Zealand and Egypt will go into polls later this year. French municipal election results will show whether Macron will be able to embark on a reelection campaign. Earlier, Taiwan and South Korea held polls. India also held its Upper House elections and all eyes are on Bihar as the state gears up for polls. Twelve million cases have been recorded across the globe with 7 lakh people infected in India.
First published: Jul 09, 2020 07:14 IST