Farm Bills protest: 3-day rail roko agitation underway in Punjab
The Kisan Mazdoor Sangharsh Committee is leading the three-day agitation against the bills. Farmers are worried that the bills will lead to dismantling of the MSP system though the government has repeatedly assured them the system will remain unchanged.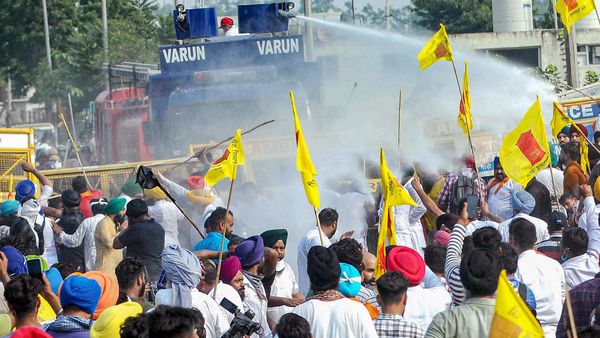 Farmers across Punjab on Thursday launched their three-day rail roko agitation in the state, against the Centre's contentious agricultural bills. This agitation is in addition to a state-wide 'bandh' that has been called by various organisations on September 25. Also on the day, the opposition Congress launched its nearly two-month-long 'mass movement' against the Centre for passing these 'anti-farmer' and 'anti-poor' bills.
Two of the three bills--The Farmers (Empowerment and Protection) Agreement on Price Assurance and Farm Services Bill, 2020 and The Farming Produce Trade and Commerce (Promotion and Facilitation) Bill, 2020--were passed last week in Parliament. The bills now await the President's nod to become laws even as the opposition has urged him not to give his assent to the bills.
Follow all live updates here:
First published: Sep 24, 2020 08:01 IST