LIVE| Rajya Sabha takes up the issue of air pollution in Delhi-NCR
Here are the highlights of the proceedings in both the Lok Sabha and Rajya Sabha on Thursday.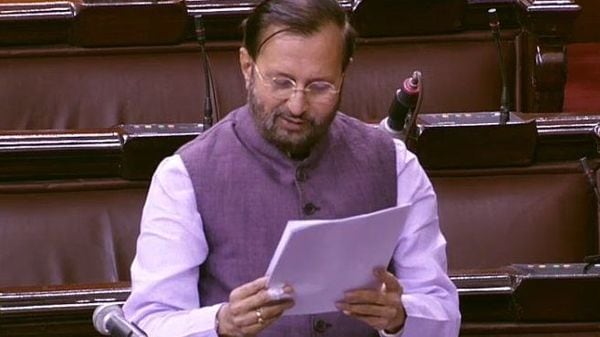 Rajya Sabha on Thursday discussed the issue of air pollution plaguing Delhi and surrounding states at length with several political party representatives taking potshots at each other for inaction.
In the Upper House, Union ministers Ravi Shankar Prasad and Jitendra Singh laid key papers on the table of the house.
When the issue of air pollution in Delhi-NCR was raised in the house on Thursday, RJD MP Manoj K Jha and senior AAP leader Sanjay Singh sought attention of the minister of environment, forest and climate change Prakash Javadekar to the situation arising out of dangerous levels of air pollution in the national capital and across the nation.
Minister of Health and Family Welfare Harsh Vardhan shall move that The Transgender Persons (Protection of Rights) Bill, 2019 be passed.
Here are the updates:
First published: Nov 21, 2019 09:43 IST