Citizenship Bill gets Lok Sabha nod, Rajya Sabha test next
Union home minister Amit Shah tabled the Citizenship (Amendment) Bill in Lok Sabha on Monday. The bill was cleared by the Cabinet last week.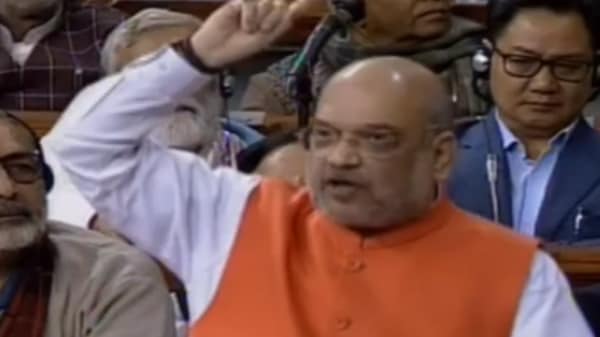 Home Minister Amit Shah on Monday introduced the Citizenship (Amendment) Bill in the Lok Sabha amid protests by the opposition parties.
The bill proposes to amend the Citizenship Act, 1955, and seeks to grant citizenship to illegal non-Muslims from Bangladesh, Pakistan and Afghanistan, who allegedly suffered religious persecution there and returned to India before December 31, 2014.
If passed in the Lok Sabha, the bill will become the first instance in the country's history when citizenship will be granted on religious basis.
Responding to criticism from the opposition leaders over the bill being divisive in nature, the home minister targeted the Congress and blamed it for the Partition on the country on religious lines.
"If this bill violates Article 14 (equality before law), then why do minorities get special privileges in this country," Shah said, drawing sharp reactions from the Opposition.
A headcount carried out at the end of the debate on parliament's legislative competence voted overwhelmingly - 293 in support vs 82 against - in favour of introducing the bill.
First published: Dec 09, 2019 10:30 IST