Highlights: Rajya Sabha adjourned till 9 am tomorrow
Parliament Monsoon Session 2020 Highlights: The Monsoon session of Parliament is scheduled to conclude on October 1 without any day off. Both the Houses of Parliament will sit for four hours daily while following precautionary measures against Covid-19.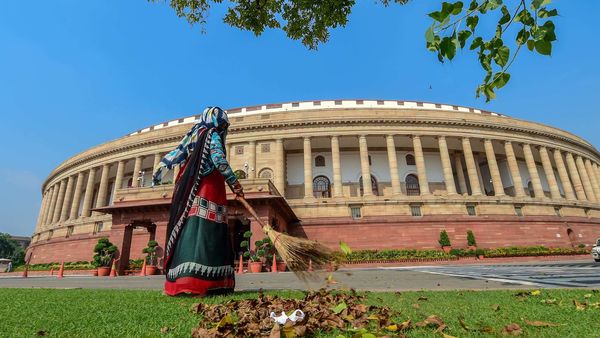 The 18-day monsoon session of Parliament began from Monday under the shadow of Covid-19 pandemic. The session is being held amid many firsts, including sitting of the two Houses in shifts without any off day, entry only to those having a negative Covid-19 report and compulsory wearing of masks during the session. On Tuesday, Rajya Sabha will convene in morning shift from 9 am till 1 pm and Lok Sabha in evening shift from 3 pm to 7 pm.
At least 29 members of the Lok Sabha and the Rajya Sabha tested positive for Covid-19 in the run-up to Parliament's first session in almost six months, according to officials aware of the matter.
On its first day of the monsoon session, the government in Rajya Sabha introduced as many as five bills, including on reduction in the remuneration of ministers and protection of healthcare professional in epidemic.
Follow live updates here:
First published: Sep 15, 2020 06:57 IST