Maharashtra Live| BJP MLAs to meet at 9 PM ahead of floor test tomorrow
Maharashtra Govt Formation Live: In its order on the petition filed by NCP, Congress and Shiv Sena, Supreme Court has ordered that Devendra Fadnavis must face trust vote tomorrow by 5 pm.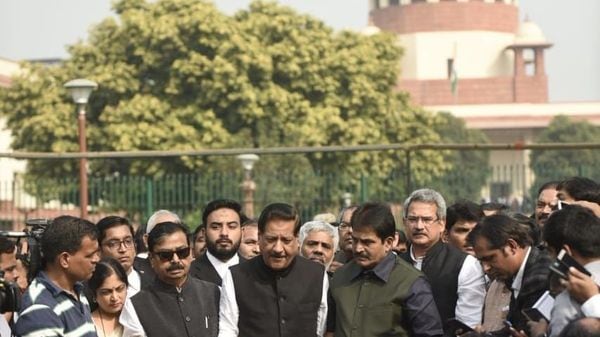 Supreme Court on Tuesday ordered Devendra Fadnavis-led Maharashtra government to face a floor test by 5 pm tomorrow.
Ahead of the Supreme Court order, the Shiv Sena, the Nationalist Congress Party (NCP) and the Congress in an unprecedented show of strength on Monday evening, claimed to have the numbers to form the government in Maharashtra.
Lawmakers from the three parties who gathered at a Mumbai hotel, publicly pledged their support to their Maharashtra Vikas Aghadi combine as senior leaders claimed the support of 162 MLAs, well above the majority mark of 145 in the 288-member assembly.
First published: Nov 26, 2019 08:02 IST