Highlights| 'We think Ajit Pawar must've been pressured', says Sanjay Raut
The SC heard, for the second day, the NCP-Cong-Sena plea on government formation in Maharashtra. The issue was also raised by the Opposition in the Parliament on Monday.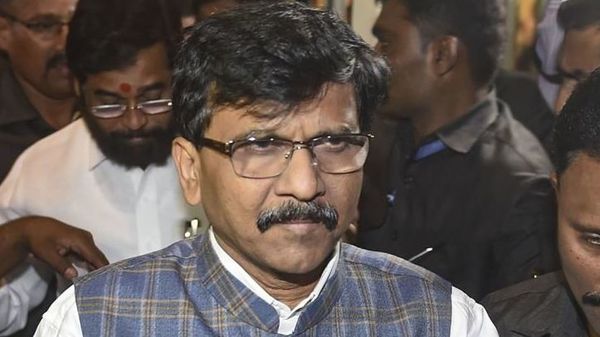 The row over government formation in Maharashtra was taken up in the Supreme Court and the Parliament on Monday.
A three-judge bench of the apex court resumed hearing of the NCP-Congress-Shiv Sena plea against the formation of BJP-led government in the state. On Sunday, the bench directed the Centre to produce before it on Monday, documents pertaining to the swearing-in of Devendra Fadnavis as Maharashtra chief minister after the NCP, Congress and Sena challenged governor BD Koshyari's decision to invite the Bharatiya Janata Party to form the government in the state a day earlier.
The three parties claimed they have 154 lawmakers in the assembly and added that Fadnavis was sworn in during a "make-shift and a hurriedly convened swearing-in ceremony".
The apex court later reserved its ruling on floor test in the Maharashtra assembly for Tuesday morning.
In Parliament, the Opposition, led by the Congress, raised the issue of the Maharashtra government formation.
Devendra Fadnavis was sworn-in as the chief minister by governor Koshyari on Saturday morning along with Ajit Pawar as the deputy CM, hours after NCP chief Sharad Pawar announced that Shiv Sena leader Uddhav Thackeray would head the Maha Vikas Aghadi coalition government of the three parties. The swearing-in ceremony took place shortly after President's Rule was repealed.
Here are the updates:
First published: Nov 25, 2019 09:32 IST