Highlights: Worldwide coronavirus caseload has surpassed 80 million in a year
India in the last 24 hours recorded 21,821 new cases of Covid-19. The country registered a total of 257,656 active cases, pushing the nation-wide tally to 10,266,674. In the same time period the death toll rose by 299 to 148,738.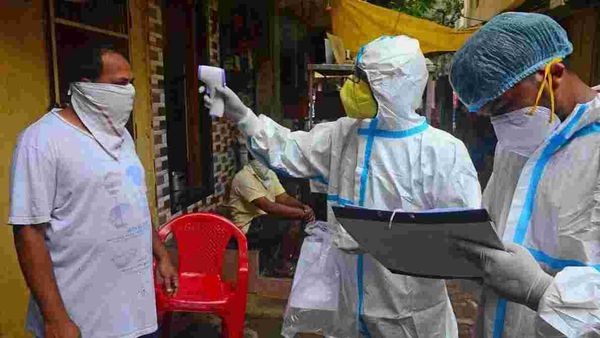 Approval of the AstraZeneca-Oxford University's coronavirus vaccine in Britain bears good tidings for India. Serum Institute of India, who is tasked with producing the Oxford vaccine in India had applied for emergency approval but the Subject Expert Committee (SEC) of the Central Drugs Standard Control Organisation (CDSCO) had earlier indicated that it would wait for UK's regulator to approve of the vaccine, and had asked for more data on vaccine efficacy and safety of the vaccine, which was duly submitted last week. With the news of UK's approval India is one step closer to rolling out a vaccination program. Meanwhile state governments have started to impose night curfews to curb rampant spread of the new variant amid unchecked New Year's celebrations.
Click here for complete coverage of Covid-19
To combat the spread of the new mutant strain of coronavirus India has suspended flights from the UK till January 7 from December 31, civil aviation minister Hardeep Singh Puri said on Twitter on Wednesday. The government might also make RT-PCR testing mandatory for all passengers who will fly in from the UK after January 7. Elsewhere in the US one of the frontline workers who was administered the Pfizer-BioNTech coronavirus shot tested positive for coronavirus a week after the jab. Matthew W, a nurse from California, reportedly fell sick on Christmas Eve and tested positive the next day. He was on-duty at the coronavirus hospital of his local hospital right before he fell sick. Experts have cautioned that this is not a reason to doubt the efficacy of the vaccine, since it takes around 10-15 days to develop around 50% immunity from the first shot.
Follow all live updates here:
First published: Dec 31, 2020 07:03 IST