Highlights: Karnataka reports 3,589 new Covid-19 cases in 24 hours
Globally, the United States continues to be the worst-hit country, with a caseload of more than nine million, as per worldometers. It is followed by India in second place, with Brazil in third. The three countries are far ahead of all other countries in terms of their Covid-19 caseload.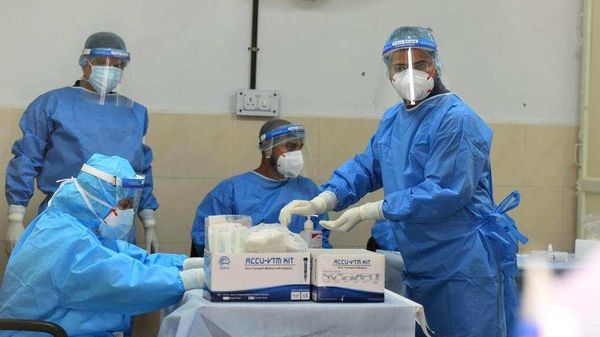 India's case count of coronavirus (Covid-19) infections reached 8,088,851 on Friday after 48,648 infections in last 24 hours. Earlier, on Thursday, the country's tally went past the eight million mark with 49,881 cases in the preceding 24 hours, as per the Union health ministry's data. India is only the second country after the United States to log more than eight million Covid-19 cases.
Click here for full Covid-19 coverage
Also on Thursday, Delhi logged its highest daily infections for third straight day, as well as over 5,000 cases for second day running. With 5,739 new cases, the national capital's tally has risen to 375,753. On Tuesday and Wednesday, it had logged 4,853 and 5,673 cases respectively. Earlier in the day, Delhi health minister Satyendar Jain said one should wait for at least a week to say definitively that third wave of Covid-19 has arrived in the capital. He, however, added that it is possible third phase has already arrived.
Follow all highlights here:
First published: Oct 30, 2020 07:01 IST