Highlights: Bihar deputy CM Sushil Kumar Modi tests positive for coronavirus
The United States, India and Brazil, in that order, remain the three worst-hit countries. With festival season approaching in India, the govt has warned people not to get complacent and have urged them to continue wearing masks and follow other Covid-19 protocols strictly.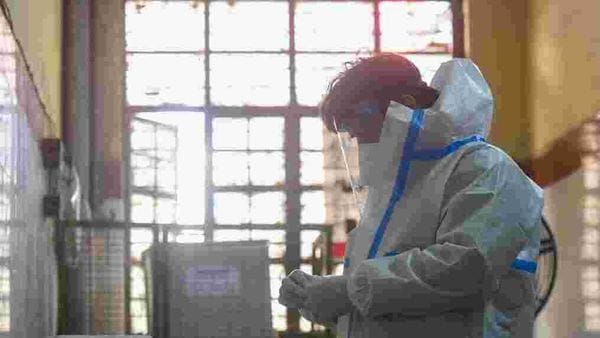 India's Covid-19 count on Thursday crossed 7.7 million mark to reach 7,706,946 as the country reported 55,839 new infections in the last 24 hours. This comes a day after the country registered 54,044 cases of the virus. At least 14 states and Union territories are reporting Case Fatality rate less than 1%, the Union health ministry said later on Wednesday. Also, the number of active cases continue to stay below eight lakh mark.
Click here for full Covid-19 coverage
Currently, the country is in the fifth stage of a nationwide unlocking; this phase began on October 1 and will end on October 31. Economic activities have picked up and almost all public places, including schools, malls, cinema halls, entertainment parks etc. have reopened, albeit with strict protocols in place to avoid spread of Covid-19. Maharashtra remains the worst-hit state, followed by Andhra Pradesh, Karnataka, Tamil Nadu and Uttar Pradesh.
Follow all live updates here:
First published: Oct 22, 2020 06:07 IST