LIVE: Delhi reports 7178 new Covid-19 cases, 64 deaths in last 24 hours
Maharashtra continues to be the worst-hit state in India, followed by Karnataka, Andhra Pradesh, Tamil Nadu and Uttar Pradesh. Globally, the United States is the worst-affected country, followed by India, Brazil, Russia and France.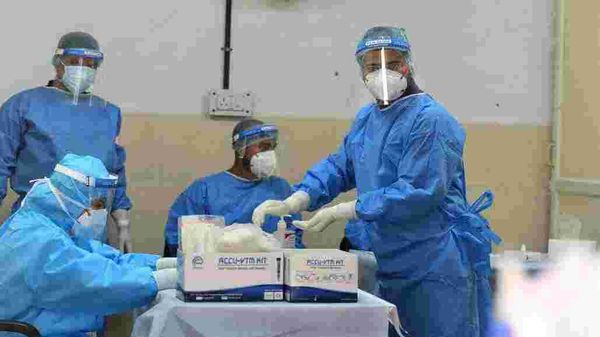 India's tally of cases of the coronavirus disease (Covid-19) on Friday crossed 8.4 million to 8,411,724 after 47,638 new infections in last 24 hours, as per the Union health ministry's data. Earlier, on Thursday, Delhi chief minister Arvind Kejriwal reviewed the capital's coronavirus situation. Attributing the rise in Delhi's Covid-19 cases to festival season and pollution, Kejriwal announced a ban on firecrackers in the city.
Click here for full Covid-19 coverage
Meanwhile, in the United States, which is the world's worst-hit country, over 100,000 new Covid-19 cases were registered yet again even as counting of votes of the country's presidential elections continues. Incumbent Donald Trump's handling of the crisis was a major issue during the polls. As of 6:30pm New York time, the US had registered a total of 9.6 million Covid-19 cases, according to data compiled by the Johns Hopkins University.
Follow all live updates here:
First published: Nov 06, 2020 07:10 IST