Highlights: West Bengal records 3,981 new Covid-19 cases, 56 deaths in a day
The global caseload of the pandemic is above the 47 million mark and is moving towards 50 million, as per worldometers. More than 34 million people have recovered while 1.2 million lives have been claimed by this disease.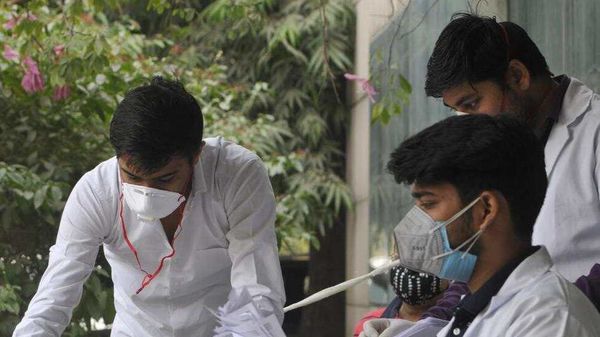 India's tally of the coronavirus disease (Covid-19) infections on Tuesday reached 8,267,623 after 38,301 cases in the last 24 hours. Earlier, on Monday, India's caseload of the disease had reached 8,229,313 with 45,231 infections in the preceding 24 hours. Meanwhile, the United States and Brazil continue to be the worst and third worst-hit countries, with India in between. Russia and France are fourth and fifth worst-affected respectively.
Click here for full Covid-19 coverage
Also on Monday, national capital Delhi logged its lowest single-day caseload in a week, with 4,001 cases on the day, taking its tally to 396,371. This came after the capital recorded more than 5,000 cases every day, in the last week. The Ministry of home affairs (MHA), after reviewing the city's Covid-19 situation, said the fresh surge in cases was due to the festive season and the laxity shown by people in adhering to safe Covid-19 behaviour.
Follow all live updates here:
First published: Nov 03, 2020 06:57 IST