Highlights: 26 more coronavirus deaths, 845 new cases in Punjab
The global caseload of the Covid-19 disease has gone well past the 60 million mark, with more than 1.4 million people succumbing to the virus, as per a worldometers tally. The United States, India, Brazil France and Russia-in that order-remain the five worst-hit countries.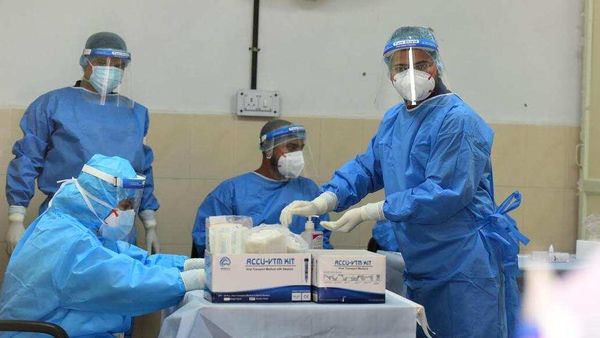 India's count of cases of the coronavirus disease (Covid-19) crossed 9.2 million on Wednesday after 44,376 infections were recorded in the preceding 24 hours. Also on Wednesday, the Ministry of home affairs (MHA) released a set of new guidelines which will be in effect from December 1 to December 31. The guidelines come amid a sudden surge in cases of Covid-19 in several parts of the country, including Delhi and the national capital region (NCR).
Click here for full Covid-19 coverage
Globally, German chancellor Angela Merkel and the country's 16 federal governors have agreed extending a partial shutdown well into December in an effort to further reduce the rate of Covid-19 infections ahead of the Christmas period. The country had on November 2 entered a "wave-breaker" shutdown for four weeks with restaurants, bars and leisure facilities closed. However, schools, shops and hair salons were exempted. The measures are now likely to be extended till December 20, reports said.
Follow highlights here:
First published: Nov 26, 2020 05:53 IST