Highlights: India 'pharmacy of the world', says Harsh Vardhan
Maharashtra, Karnataka, Andhra Pradesh, Tamil Nadu and Kerala are the current five worst-hit states in India, with Maharashtra having nearly double the number of cases of second worst-hit Karnataka.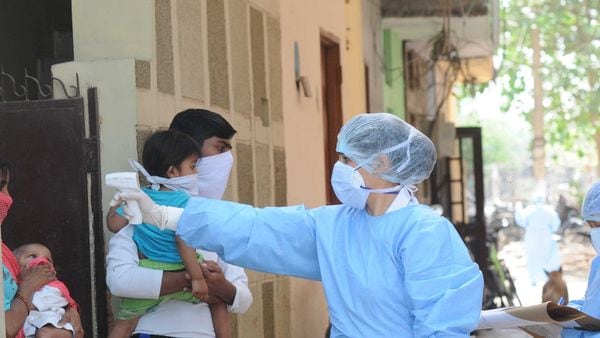 Due to the rise in the number of Covid-19 cases in various states, the Centre on Wednesday allowed states and union territories to impose local restrictions, such as night curfew, based on their assessment of the situation. However, they cannot impose any local lockdown outside the containment zones without prior consultation with the Centre, according to an order issued by the ministry of home affairs on Wednesday.
The new guidelines – termed 'Guidelines for Surveillance, Containment and Caution'- will remain in force from December 1 to December 31. They have been issued a day after Prime Minister Narendra Modi had a meeting with the chief ministers of several states during which the severity of the third wave of infection was flagged by several leaders present.
India's current count of cases of the coronavirus disease (Covid-19) stands at 9,222,216 after 44,376 infections were logged in the last 24 hours, the Union health ministry's data showed on Wednesday. The country's count of cases continues to be the second-highest globally after that of the United States and immediately ahead of Brazil's. The US and Brazil have thus far recorded 12 million and 6.1 million cases respectively, according to worldometers.
Click here for full Covid-19 coverage
On Tuesday, Prime Minister Narendra Modi chaired a virtual meet with chief ministers of seven states and a Union territory-Delhi-over the surge in cases of Covid-19 in the respective regions. The meeting was divided in two parts; while the first part was a review meet on Covid-19, in the second, discussion took place on plan to distribute Covid-19 vaccine, once a vaccine is finally approved by health authorities. Besides the chief ministers, Union home minister Amit Shah and health minister Dr Harsh Vardhan were also present at the meeting.
Follow all live updates here:
First published: Nov 25, 2020 05:54 IST