Highlights: Delhi records 6,608 new Covid-19 cases and 118 deaths in last 24 hrs
Globally, the United States remains the worst-hit country with a case tally of over 12 million, data from worldometers shows. India, Brazil, France and Russia, in that order, are the next worst-hit.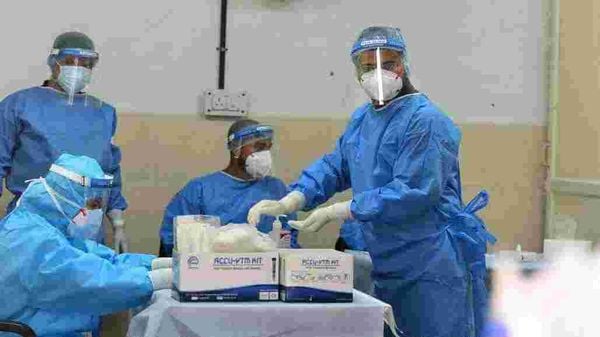 India's tally of cases of the coronavirus disease (Covid-19) stood crossed nine million after 45,882 new infections were recorded between Thursday and Friay. This spike, which took India's tally to 9,004,365, comes amid a surge of infection in several states, including Delhi. On Thursday, Delhi CM Arvind Kejriwal chaired an all-party meet and announced several measures, including ₹2,000 fine for those not wearing masks in public places.
Click here for full Covid-19 coverage
Meanwhile, in Gujarat, the state government announced a 'complete curfew' in Ahmedabad from 9pm on November 20 to 6am on November 21 to control the surge in cases there. Also, the government said, schools and colleges, which were scheduled to reopen from November 23, won't reopen from the said date due to the Covid-19 situation in the state.
First published: Nov 20, 2020 07:00 IST