Highlights: Delhi reports 3,188 new Covid-19 cases, 3,307 recoveries
On Tuesday, the United Kingdom started administering doses of Pfizer Inc-BioNTech SE's Covid-19 vaccine candidate, becoming the first country to do so. The UK's health regulator had last week given its nod for the vaccine candidate to be used in emergency cases.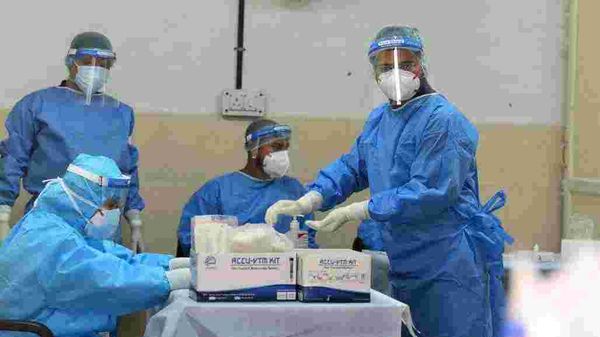 India's count of cases of the coronavirus disease (Covid-19) crossed 9.7 million after the Union health ministry on Tuesday reported under 30,000 new infections-26,567-from the preceding 24 hours. Most significantly, the number of active continued to stay below 400,000 after falling below that mark on Monday for the first time since July. Also on Monday, the health ministry said the country, in the past week, had logged one of the lowest number of Covid-19 cases per million population in the world-186.
Click here for full Covid-19 coverage
On Monday, Delhi, the national capital, which had been the epicentre of the country's recent surge in Covid-19 cases, logged a total of 1,674 new infections and 63 deaths, the Delhi government's official health bulletin showed. The total number of cases in the city reached 593,924 including 9,706 fatalities due to the virus. The number of recoveries and active cases, meanwhile, are 561,732 and 22,486 respectively. Delhi health minister Satyendar Jain said the city's positivity rate had plummeted to 3.15%, which, he said, is the lowest positivity rate in six months.
Follow all live updates here:
First published: Dec 08, 2020 07:05 IST