Highlights: US officials say some doses of Pfizer's Covid vaccine kept too cold
Globally, Brazil has become the third country after the worst-hit United States and India, to cross the 7 million Covid-19 case mark. Russia and France are next on the list, though with less than 3 million cases each.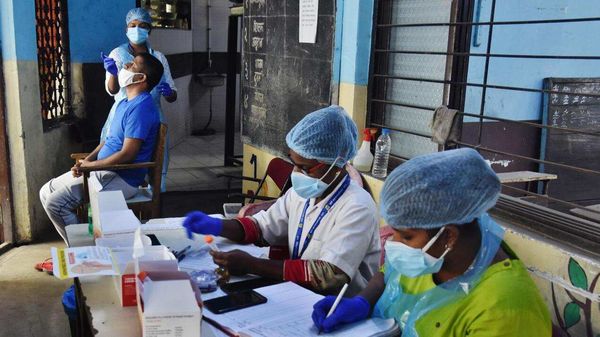 India's count of cases of the coronavirus disease (Covid-19) reached 9,956,557 after the Union health ministry on Thursday reported that the country had logged a total of 24,010 new infections in the previous 24 hours. Earlier, on Wednesday, Bharat Biotech, which is developing an indigenous Covid-19 vaccine, in a statement said that the interim findings of phase 1 trial of its vaccine candidate, Covaxin, had found that "Covaxin was found to be well tolerated in all dose groups with no vaccine-related serious adverse events."
Click here for full Covid-19 coverage
Covaxin had come under the scanner after Haryana home minister Anil Vij, who had taken a trial shot last month, announced earlier this month he had tested positive for Covid-19. Besides Covaxin, various other vaccine candidates, too, are currently in trial stage in India. Globally, the Pfizer Inc-BioNTech SE vaccine has been approved for emergency case use by several countries, with the United Kingdom, the United States and Canada already administering its shots.
Here are the highlights:
First published: Dec 17, 2020 05:38 IST