Andhra Pradesh reports 8,096 new Covid-19 cases
Maharashtra, Andhra Pradesh, Tamil Nadu, Karnataka and Uttar Pradesh continue to be the five worst-hit states. In Mumbai, the city police and Maharashtra minister Aaditya Thackeray urged people not to panic after a ban on large gatherings in the city was extended. The order is merely a continuation of the previous order issued on August 31, they clarified.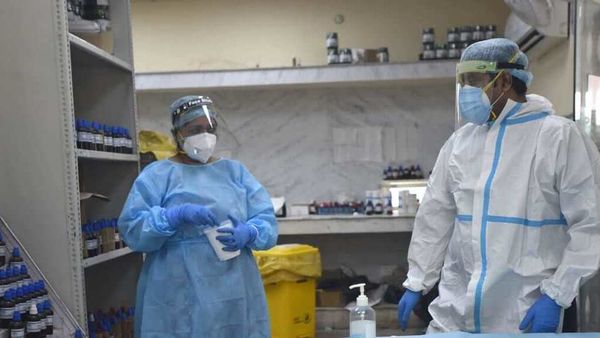 The number of active coronavirus cases in India crossed the 1 million mark after a record 97,894 cases were reported between Wednesday and Thursday, the Union health ministry's dashboard showed. In the process, India's total tally, too, crossed the 5.1 million-mark. India has 1,009,976 active cases of Covid-19 in a caseload of 5,118,253. Number of active cases and deaths, meanwhile, stood at 4,025,079 and 83,198 respectively.
Click here for complete Covid-19 coverage
On the global front, the number of coronavirus cases stand at over 30 million, with the United States, India, Brazil, Russia and Peru, in that order, being the five worst-affected countries, worldometers data shows. Colombia's caseload is the sixth-highest, followed by Mexico's. South Africa, Spain and Argentina complete the list of ten worst-hit countries.
Follow live updates here:
First published: Sep 18, 2020 06:58 IST