Highlights: UK reports 53,285 Covid-19 cases, 613 deaths
India continued its streak by recording 20,035 cases in 24 hours, on the last day of the year. The death toll rose by 256 fatalities taking the cumulative total to 148994. In the same time period 23181 individuals were also discharged after being successfully cured.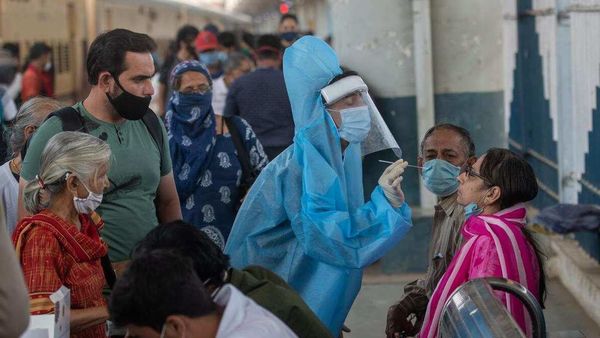 As the new year rolls in India along with several other nations are starting to roll out plans for vaccinating their masses against the coronavirus. 2021 is being touted as the year of the vaccine. Prime Minister Narendra Modi announced on the last day of the year that India is prepared for the world's largest vaccination drive, and hours later states and union territories were asked to gear up for a vaccine dry run on January 2. The World Health Organization (WHO) has granted 'emergency validation' to the Pfizer-BioNTech coronavirus vaccine so countries all over the world can approve its import for mass inoculation. Elsewhere in the US a nurse was arrested in the state of Wisconsin for deliberately ruining hundreds of dose of the Pfizer vaccine by removing them from refrigeration for two nights straight.
Click here for complete coverage of Covid-19
India has been witnessing a steady decline in the number of cases for a little over a month now. December witnessed the lowest count of daily new cases in 6 months and the least number of fatalities since the month of May. Indian authorities are remaining vigilant and metropolitan cities of Delhi, Mumbai, Bengaluru etc imposed night curfews to ensure the new variant of the virus does not spread around during New Year's Eve celebrations.
Follow all live updates here:
First published: Jan 01, 2021 07:01 IST