Highlights: Congress-RJD to win Bihar polls, says Sachin Pilot
The Centre on recommendations of the Election Commission of India (ECI) permitted a 10 per cent increase in poll expenditure. In big assembly states, poll ceiling has been increased from
₹

28 lakh to

₹

30.8 lakh, whereas it has increased from

₹

20 to 22 lakh in smaller states.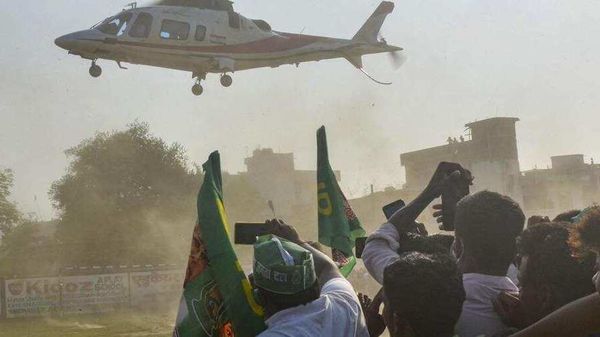 As the first phase of the Bihar assembly election is only eight days away, political parties- either individual or in alliance are giving their all to be in power for the next five years.
The assemble elections in the state would be held in three phases - October 28, November 3 and November 7, and vote counting would take place on November 10.
The Centre on recommendations of the Election Commission of India (ECI) permitted a 10 per cent increase in poll expenditure. In big assembly states, poll ceiling has been increased from ₹28 lakh to ₹30.8 lakh, whereas it has increased from ₹20 to 22 lakh in smaller states.
Prime Minister Modi is set to begin his campaign from October 23 with the BJP relying on the 'Kamal connect' app to deliver his message across all corners of Bihar. Modi will address 12 rallies in total and all Covid guidelines issued by the ECI will have to be followed.
Lok Janshakti Party (LJP) chief Chirag Paswan will launch the party's manifesto named 'Bihar 1st, Bihari 1st' on Wednesday. Some of the points under this vision document include demanding equal pay for equal work for teachers and development of the Sita temple in Sitamarhi district in order to enhance Bihar's tourism sector.
Meanwhile, Rashtriya Janata Dal (RJD) leader Tejashwi Yadav, who earlier took a dig at Paswan with regards to voting, went on to express sympathy towards the LJP chief by saying that chief minister Nitish Kumar had done injustice with Paswan.
First published: Oct 20, 2020 06:59 IST