'Organised attack by goons of RSS and ABVP': Aishe Ghosh on JNU violence
Protests, mostly by students, continue across the country on Monday, a day after the Jawaharlal Nehru University witnessed violence by masked men.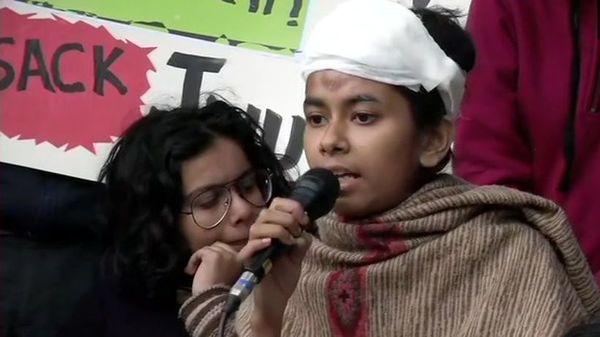 Students across the country on Monday continued to protest against the violence on Jawaharlal Nehru University campus a day earlier in which masked men with sticks, rods and hammers attacked students and teachers and damaged property.
At least 23 students and teachers, injured in the violence, were admitted to the All India Institute of Medical Sciences that began around 6pm after a demonstration against hike in hostel and academic fees. Aishe Ghosh, president of JNU Students Union, was seen bleeding from her head in a video and was heard saying, "I was brutally attacked. I am bleeding and not in a condition to talk."
The Left-controlled JNUSU and the Akhil Bharatiya Vidyarthi Parishad (ABVP) have blamed each other for the violence that continued for nearly two hours.
The violence prompted the varsity administration to call in police which conducted a flag march.
Here are the live updates:
First published: Jan 06, 2020 08:01 IST