International Yoga Day Highlights: Yoga is India's gift to world, says President
International Yoga Day is celebrated across the world on June 21 every year since 2015.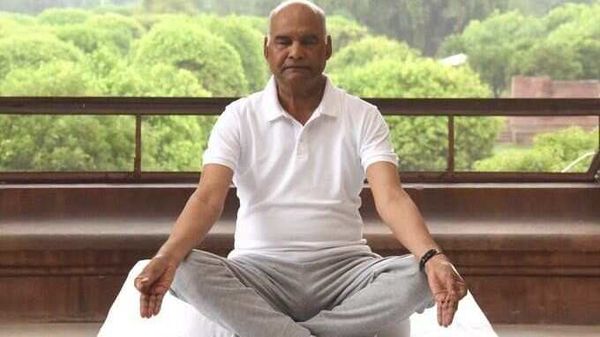 People across the world celebrated International Yoga Day on June 21 from confines of their homes as restrictions continue due to the coronavirus outbreak.
In India, the celebrations kicked off with Prime Minister Narendra Modi's address to the nation where he emphasised on the importance of yoga in our lives and urged people to practice Pranayam, breathing exercises, to improve their respiratory system amid Covid-19 pandemic.
"It is a day of universal brotherhood," said PM Modi in his address on the sixth International Yoga Day.
Following PM Modi's address, a team from Morarji Desai National Institute of Yoga demonstrated a 45-minute Common Yoga Protocol (CYP) which was live broadcast on the television as gatherings were cancelled to abide by the Covid-19 guidelines on social distancing.
To encourage people to celebrate the occasion at home, with their family members, 'Yoga at Home and Yoga with Family' theme was set for this year's Yoga Day.
Yoga is a set of physical exercises that calm the mind and benefit the body. It originated in ancient India.
Following International Yoga Day's inception in the United Nations General Assembly in 2014, the day is celebrated every year since June 2015.
Follow live updates on International Yoga Day here:
First published: Jun 21, 2020 05:47 IST