Covid-19 updates: Antibody test guidelines likely to be released Saturday
As per the Ministry of Health and Family Welfare the total number of Covid-19 cases in India has climbed to 2,547 and the death toll stands at 62.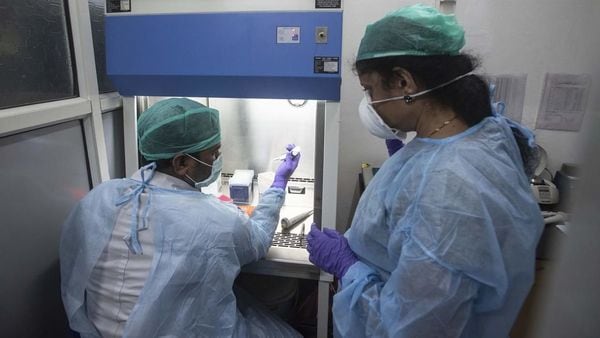 The Indian Council of Medical Research (ICMR) has said guidelines for rapid antibody tests (or blood tests) are likely to be released on Saturday. "The modalities on which we are working on include how to deploy the test in high-risk areas, low-risk areas, hot spots...," ICMR's Manoj Murhekar said at a press briefing on Friday.
India has allowed faster and cheaper antibody tests to check for the coronavirus disease in so-called hot spots, of which there are 20 in the country. The test used now PCR (polymerase chain reaction) identifies the Sars-CoV-2 virus from throat or nasal swab samples of people with symptoms or high-risk individuals (health workers and family members) who might have come in contact with a Covid-19 patient.
The number of coronavirus deaths in country stand at 62, while the cases have touched 2,547.
Here are the major highlights of the day on coronavirus pandemic:
First published: Apr 03, 2020 05:13 IST