HTLS 2020 Day 3 highlights: Bhupesh Baghel on state of Congress
On Day 3 of Hindustan Times Leadership Summit (HTLS), defence minister Rajnath Singh, SBI managing director Dinesh Khara and Chhattisgarh chief minister Bhupesh Baghel spoke on various issues.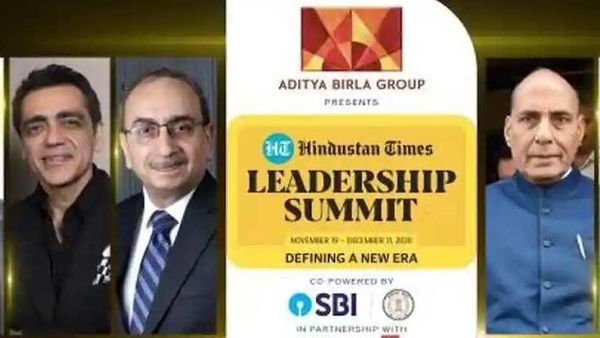 On the third day of the Hindustan Times Leadership Summit 2020, Union defence minister Rajnath Singh spoke about various issues, including the LAC stand-off, Bihar Assembly election and coordination between different government departments while speaking to Prashant Jha, Editor, Views at Hindustan Times.
In the second session, State Bank of India Chairman Dinesh Kumar Khara spoke to Shereen Bhan, Managing Editor, CNBC TV-18. He talked about the state of the country's economy during Covid-19 pandemic and the road ahead.
The third and final session of the day was held with Chhattisgarh chief minister Bhupesh Baghel. He spoke to Sunetra Choudhury, National Political Editor, Hindustan Times.
HTLS is being held virtually for the first time due to the coronavirus disease (Covid-19) pandemic. The virtual Summit brings together global leaders to draw a blueprint for what lies ahead for India and the world. This year, the live discussions are spread over four weeks starting November 19, 2020; every Thursday and Friday.
The Hindustan Times Leadership Summit was launched in 2003 to enhance the level of discourse on critical issues, encourage interaction among leaders in important areas and present international quality thought platforms aimed at solutions. The last 17 summits have been outstanding successes with attendance by leaders from India and across the world. The audience comprised of senior politicians, bureaucrats, diplomats, business executives, thinkers, commentators and analysts. Over the years, the summit has become one of India's most prestigious and eagerly awaited fora.
First published: Nov 26, 2020 16:57 IST