HTLS 2020 Week 3 Live: Realised Federer was best when I faced him - Agassi
Tennis greats Andre Agassi and Steffi Graf talk about impact of Covid-19 on sports.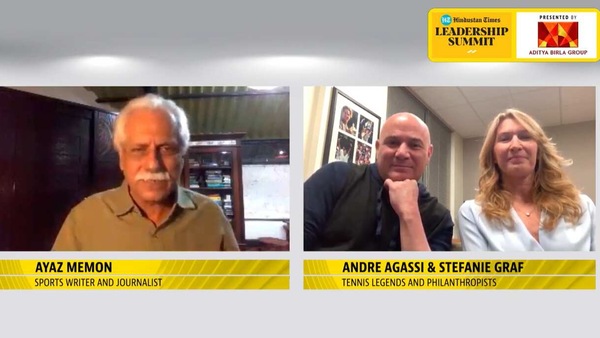 The first session of the third week of Hindustan Times Leadership Summit 2020 opened with Michelin star chefs and restaurateurs Gaggan Anand and Massimo Bottura in conversation with Ritu Dalmia who is an author, a chef and a restaurateur. The chefs talked about how Covid-19 pandemic hit the food industry and what all is needed to reinvent the sector.
In the second session, founder and CEO of Central Square Foundation Ashish Dhawan and former Isro chairman Dr Krishnaswamy Kasturirangan spoke to R Sukumar, editor-in-chief, Hindustan Times.
In the third session sports writer and journalist Ayaz Memon interacted with tennis players Andre Agassi and Steffi Graf.
This is the first time the Hindustan Times Leadership Summit —launched in 2003 — is being held virtually. The last seventeen Summits have been outstanding successes with attendance by leaders from India and across the world. The audience comprised of senior politicians, bureaucrats, diplomats, business executives, thinkers, commentators and analysts. Over the years, the Summit has become one of India's most prestigious and eagerly awaited for.
First published: Dec 03, 2020 17:17 IST