Farmers' Protest LIVE: Bills won't benefit farmers, says Maharashtra Dy CM
Various farmers' bodies have hit the streets against the agricultural bills. Farmers argue that the bills will dismantle the MSP system, leaving them at the mercy of big corporates. However, the Centre, has repeatedly assured them MSP will not be withdrawn.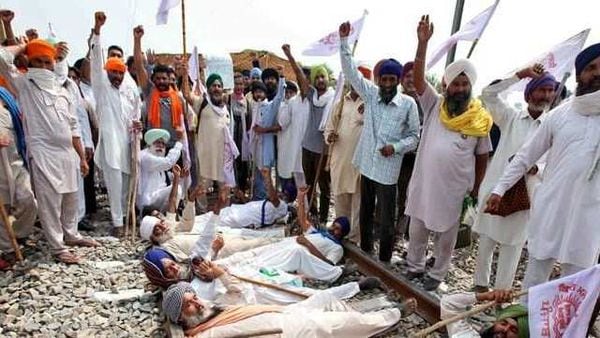 A country-wide bandh is being observed on Friday against the Centre's contentious farm bills. Various farmers' bodies, including the Bharatiya Kisan Union (BKU) are participating in the Bharat Bandh. Also, in Punjab, farmers' three-day rail roko agitation has entered its second day as protesters continue to sit on railway tracks across the state.
Meanwhile, the Shiromani Akali Dal (SAD), the oldest ally of the Bharatiya Janata Party (BJP), which is in power at the Centre, will hold a 'chakka' jam across Punjab against the agricultural bills. The party's only representative in the Union cabinet, Harsimrat Kaur Badal, had resigned last week in protest against the bills.
Follow all live updates here:
First published: Sep 25, 2020 07:20 IST