Highlights: 'Worst has passed', says NDRF chief on Cyclone Nisarga situation
Cyclone Nisarga made landfall at 11.30 am today morning south of Alibag in Maharastra's Raigad district with strong winds of 120 to 140kmph, higher than expected, making it the second severe cyclone to hit Mumbai since 1961.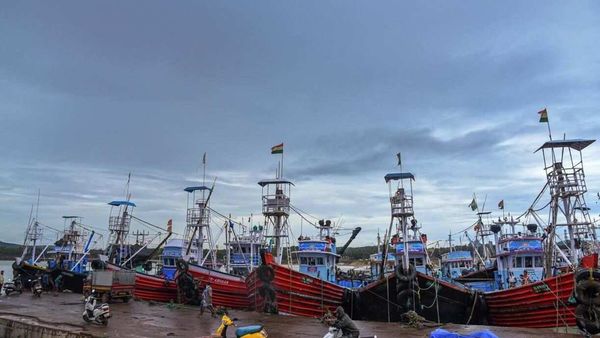 Cyclone Nisarga made landfall near Mahasrashtra's coastal town of Alibag, around 100 kilometres (60 miles) south of Mumbai, on Wednesday afternoon.
It then crossed Maharashtra's coast, with its path veering to the east of Mumbai and its power expected to weaken by Wednesday night, they added.
The cyclone brought heavy rainfall -- with winds of 100-110 kilometres per hour and gusts of up to 120 kph. Mumbai experienced downpours throughout the afternoon, with strong winds toppling trees in some cases.
National Disaster Response Force (NDRF) Director General SN Pradhan said that 1 lakh people have been evacuated from the cyclone spot so far and 21 teams of the response force have been deployed in Maharashtra, whereas 22 teams have been deployed in the state of Gujarat.
First published: Jun 03, 2020 07:12 IST