Highlights| Bengal staring at record agri-loss due to Cyclone Amphan: Minister
Prime Minister Narendra Modi said that centre has allocated a sum of
₹

1,000 crore to the West Bengal government for immediate assistance. He also said that

₹

2 lakh will be given to the families of the deceased and

₹

50,000 will be given to those that have been injured.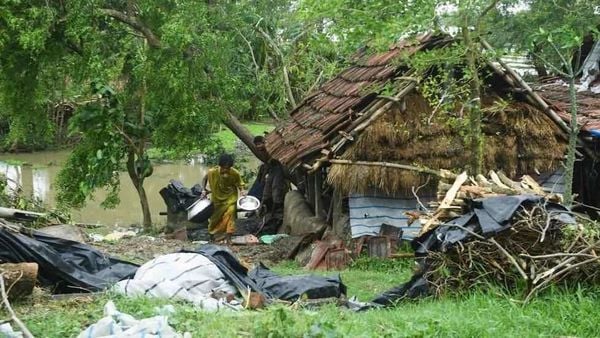 Cyclone Amphan, which hit India's eastern coast yesterday with winds gusting up to 185 kmph has affected 4.5 million people across 1,500 villages of Odisha. Prime Minister Narendra Modi and West Bengal chief minister Mamata Banerjee conducted aerial survey of the areas that have suffered the wrath of the cyclone. Banerjee said that so far 80 people have lost their lives due to the cyclonic storm in the state. While Odisha government said that no death has occurred so far due to the storm. Bangladesh has recorded 22 deaths and many have been left displaced in the country's coastal areas. The Prime Minister also went to Odisha after leaving from West Bengal and carried out an aerial survey of the areas affected in the state. Cyclone Amphan is the most powerful cyclone to strike eastern India and Bangladesh in over a decade.
Here are the latest updates on Cyclone Amphan
First published: May 22, 2020 09:24 IST