Covid 19 LIVE updates: Taj Mahal to close amid coronavirus fears
Coronavirus shows no signs of abating as it continues to wreak livelihoods across the globe. China reported 20 new covid-19 cases and recovery rates have gone high as Iran and Italy became new front line in the fight against covid-19. Markets are still struggling to cope with the effects of coronavirus as several stock exchanges in Asia opened trading in red.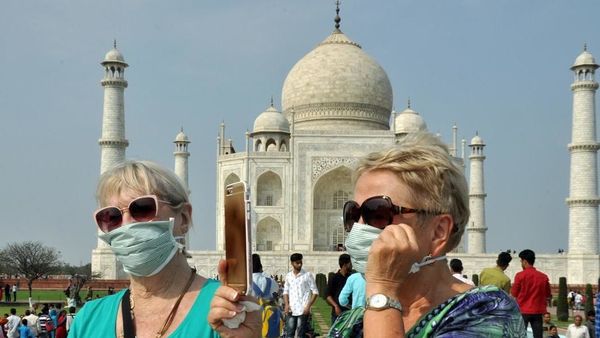 Several big cities in Europe have gone into lockdown to stop coronavirus from spreading. Italy reported 368 deaths on Sunday as the total death toll due to covid-19 reached 1,809. Iran also reported 100 deaths, taking the nationwide toll to 724.
In India, 114 cases of coronavirus infections have been reported so far. 13 people have been cured of covid-19. Prime Minister Narendra Modi took to Twitter to encourage doctors and health workers who are working endlessly to curb the covid-19 menace in the nation.
Delhi CM Arvind Kejriwal said nightclubs, spas and gyms are will be closed till March 31 and banned gatherings over 50 people. Coronavirus raised investor worries on Monday as Sensex, Nikkei and Hang Seng opened in red.
Here are the LIVE updates on the coronavirus outbreak:
First published: Mar 16, 2020 07:20 IST