Coronavirus Outbreak Live Updates: Sonia Gandhi writes to CMs of Congress-ruled states
WHO has urged governments of all the countries to strengthen measures to fight back coronavirus outbreak. New reports have shown infections surging 17 times faster outside China, where 3,012 people have died so far. The virus has infected over 98,000 people and resulted in 3,300 fatalities.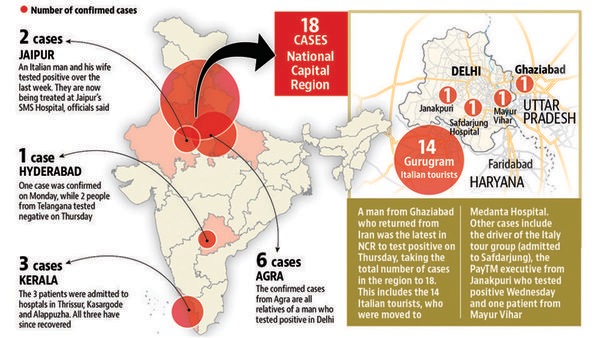 The deadly coronavirus outbreak has claimed the lives of over 3,345 people around the world and has infected 98,000 people. China has reported 114 new cases of infection on Friday. Italy which has become the epicenter of Europe's outbreak has reported 148 deaths so far due to covid-19. Iran is the other nation in Asia which has reported 107 deaths, highest amount of fatalities after China.
India has stepped up its fight against the fast-spreading coronavirus and has kept its 31 confirmed patients in isolation. Government in a bid to contain the virus has kept 30,000 people under surveillance. India saw success in battling the novel covid-19 when Kerala's health authorities discharged 3 patients who had contracted the virus in Wuhan and were cured.
The covid-19 outbreak has rattled economies around the world and has raised fears among investors. US President Donald Trump has said that coronavirus might have an impact on the economy. The outbreak has also seen cancellation of football matches in Italian Serie A, Six Nations Rugby and has cast a shadow on Tokyo 2020 Summer Olympics games.
First published: Mar 06, 2020 05:58 IST