Highlights: Delhi govt imposes 70% tax on liquor, to be implemented from May 5
In India, the central and state governments have eased some of the lockdown curbs in low-risk areas from today while putting in place measures to prevent a jump in Covid-19 infections.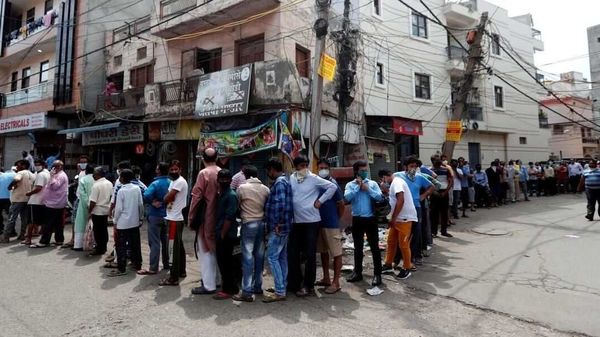 In India, the third phase of ongoing nationwide lockdown to curb the spread of coronavirus has begun from today with some relaxations in the restrictions. States and Union Territories have drafted their own rules, mostly in line with the guidelines of the central government that have given area-specific relaxations in a graded approach to bring back normalcy amid the Covid-19 pandemic.
Click here for complete coverage on coronavirus
The number of Covid-19 cases in India crossed 42,000 on Monday and the death toll stands at 1,389 as per the Union health ministry figures.
Meanwhile, President Donald Trump has said the United States will have a coronavirus vaccine by the end of this year.
"We are very confident that we're going to have a vaccine at the end of the year, by the end of the year," Trump said Sunday in a Fox News "town hall" show broadcast from the Lincoln Memorial in Washington, DC.
Here are the highlights on coronavirus from India and the world:
First published: May 04, 2020 06:39 IST