Covid-19 LIVE Updates| Coronavirus pandemic "accelerating," says WHO chief
The fight against coronavirus shifted towards the western hemisphere as Italy, United States and Spain continued to report higher numbers of new cases. The US reported 8,373 fresh Covid-19 cases while US president Trump announced that federal support will be provided to New York, California and Washington. The global toll from coronavirus has crossed 14,000.
Fresh coronavirus cases rose steadily in the US, Spain and Italy as the virus continued to put entire nations in lockdown. Spain imposed emergency until April 11 as the nation reported struggles to control Europe's second-worst outbreak of Covid-19. Italy saw 651 new fatalities over the last 24 hours. The country with 5,476 covid-19 deaths has crossed China in terms of death-toll. India has reported 7 deaths due to coronavirus. New Delhi and Mumbai along with several other state capitals are observing a lockdown as coronavirus affected numbers touched 468 across the nation. Over 330,000 people continue to be affected by coronavirus across the world, of which 99,003 have recovered.
Here are the LIVE updates from the coronavirus outbreak:
06:32 AM IST
Healthcare workers more prone to contracting covid-19
Coronavirus is likely to affect healthcare workers severely as they continue to work long shifts in sub-optimal conditions, which puts them at the highest risk of the disease. In India, AIIMS has started training its staff regarding coronavirus and precautionary measures for health staff.
06:28 AM IST
US President Trump expresses his displeasure to China's Xi
US President Trump and Chinese President Xi Jinping spoke to each other after which Trump said that he was a little upset with China's efforts to curb the coronavirus pandemic at the early stages of the outbreak.
05:47 AM IST
German Chancellor Angela Merkel quarantines herself
A doctor who had come to treat Angela Merkel has tested positive for the coronavirus.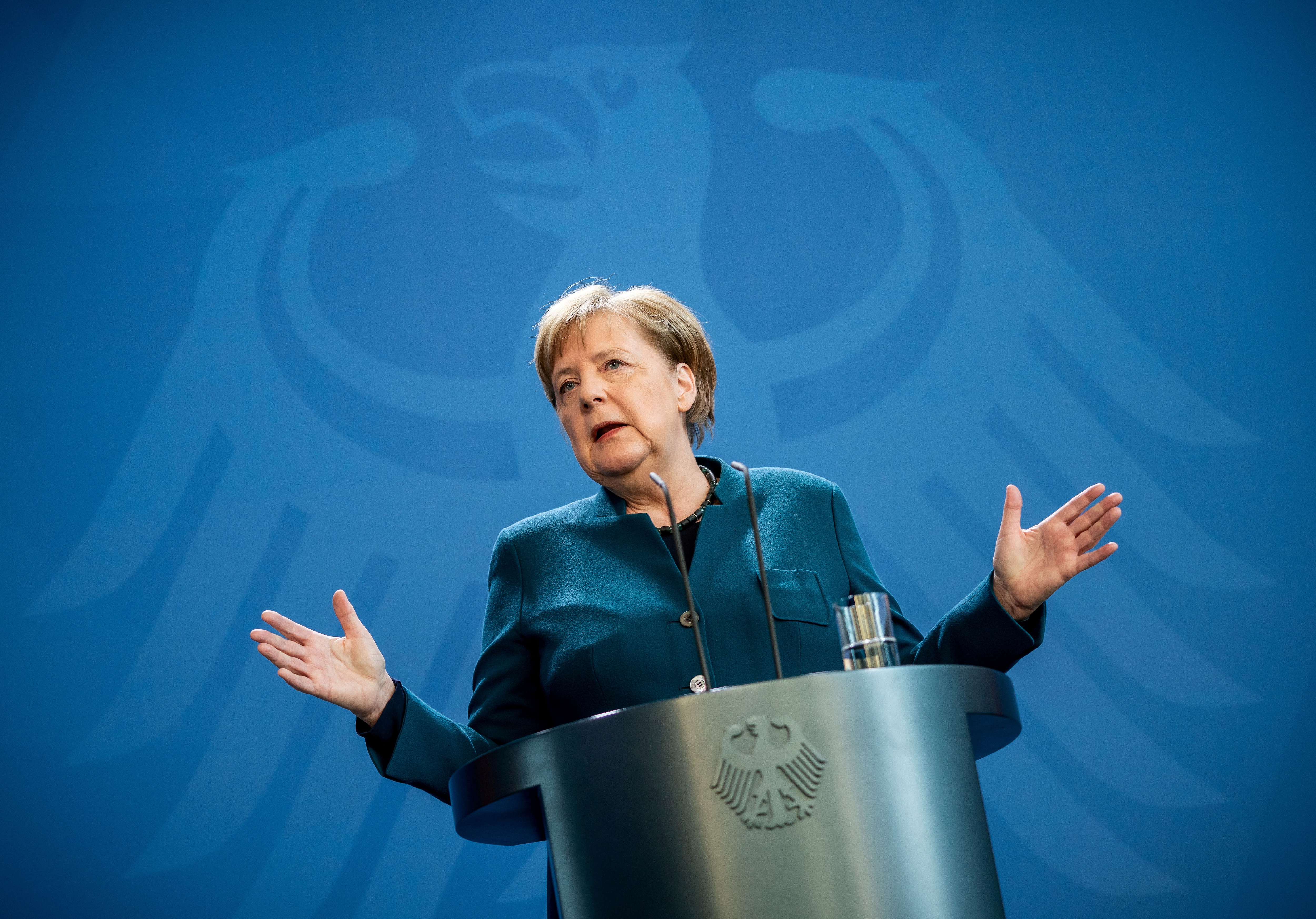 First published: Mar 23, 2020 05:39 IST