Highlights: Total number of containment zones in Delhi now stands at 77
India's Covid-19 tally is nearing 82,000-mark as the country recorded 3967 new corona cases and 100 deaths from the virus in 24 hours, according to the health ministry data on Friday morning.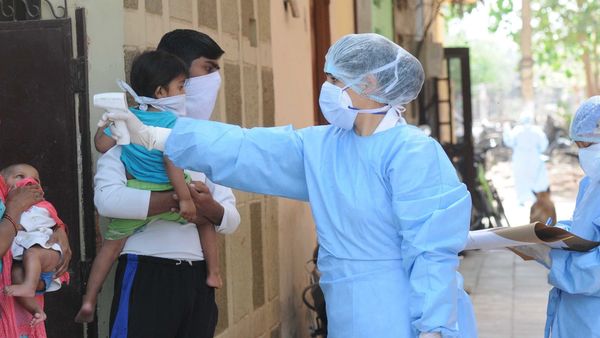 In third tranche of measures to support Covid-19 battered Indian economy, finance minister Nirmala Sitharaman announced 11 measures today focusing on agriculture, fisheries, dairy, animal husbandry, some aspects of food processing and allied activities.
India's tally of Covid-19 cases is nearing 82,000 including 2,649 deaths, according to the Union health ministry figures released on Friday. However, the number of Covid-19 tests carried out in the country crossed 2 million on Thursday, doubling in 12 days.
Click here for complete coverage of coronavirus
Here are the updates on coronavirus pandemic from across the world:
First published: May 15, 2020 06:13 IST