Coronavirus highlights: Meghalaya reports first Covid-19 case
Coronavirus has infected more than 1.8 million people across the globe. In India, more than 9,000 people continue to be affected by Covid-19. More than 1,000 people have recovered from the viral disease in India.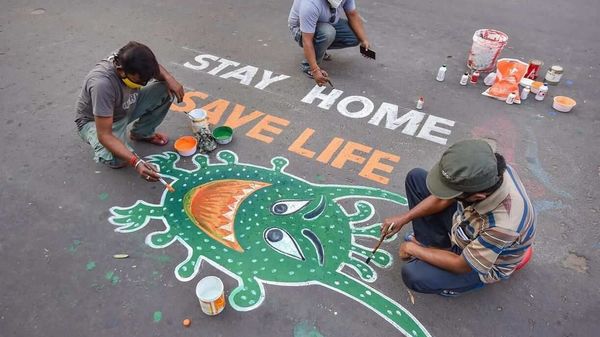 Covid-19 continues to stagnate economies and livelihoods across the world. More than 1.8 million people are infected by Covid-19. India has seen cases cross the 9,000 mark but more than 1,000 people have recovered from Covid-19 nationwide. The country remains under a three-week lockdown. PM Narendra Modi will address the nation on April 14 at 10 AM.
Here are the highlights on coronavirus outbreak:
05:49 AM IST
Top oil producers agree on 'historic' cuts amid coronavirus crisis
Top oil-producing countries agreed Sunday on "historic" output cuts in a bid to boost plummeting oil prices due to the new coronavirus crisis and a Russia-Saudi price war, reports news agency AFP.
OPEC producers dominated by Saudi Arabia and allies led by Russia met via videoconference for an hour Sunday in a last effort to cement a deal struck early Friday.
OPEC Secretary General Mohammad Barkindo called the cuts "historic". "They are largest in volume and the longest in duration, as they are planned to last for two years," he said.
First published: Apr 13, 2020 05:34 IST