Highlights: West Bengal reports 53 new Covid-19 deaths, 3,107 fresh cases
The Union health ministry on Wednesday said that number of people recovered from Covid-19 in India has surged to 3,398,844, further improving the recovery rate to 77.77%.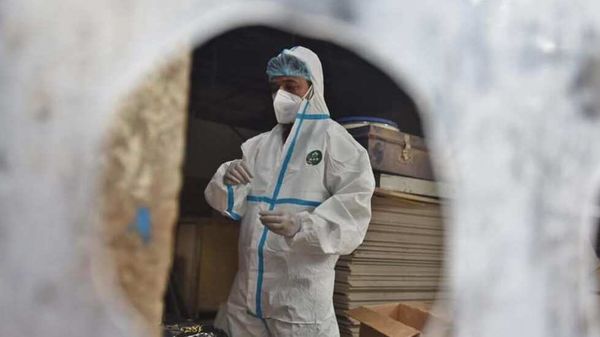 As per the Union health ministry's dashboard, India on Wednesday logged 89,706 cases and 1,115 deaths due to Covid-19, taking the tally and death toll to 4,370,128 and 73,890 respectively. The active cases have climbed to 897,394 whereas nearly 3.34 million have recovered so far.
Maharashtra continues to be the worst-hit from the pandemic with over 943,000 Covid-19 cases followed by Andhra Pradesh and Karnataka. Maharashtra has logged 150,902 cases in the last eight days with health officials saying that the scenario is likely to continue for the next few weeks as new infections are unlikely to come down soon.
Meanwhile, Delhi recorded its highest single-day spike of 3,609 cases in more than 78 days which pushed the tally to over 197,000. The state government has ramped up testing amid fears of a second wave of the outbreak. On Tuesday, record 45,797 tests were carried out which crossed chief minister Arvind Kejriwal's target of 40,000 tests per day.
Click here for complete coverage of the Covid-19 pandemic
India is considering Russia's proposal for conducting the third phase of clinical trials and manufacturing of its vaccine Sputnik V by firms in the country, Niti Aayog member Vinod Paul said. Sputnik V is the world's first Covid vaccine to be approved by a government, after it received regulatory clearance from Russia on August 11.
Follow live updates here:
First published: Sep 09, 2020 05:58 IST