Highlights: Maharashtra reports 7,347 new cases, 184 deaths
The DGCI expert panel has recommended that Bharat Biotech's Covid-19 vaccine candidate Covaxin be given nod for phase 3 clinal trials. Follow latest updates here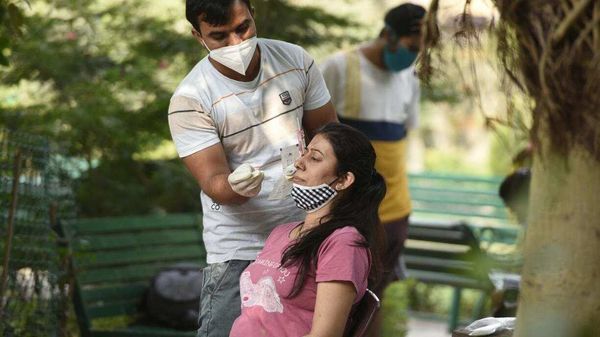 The number of cases of the coronavirus disease (Covid-19) has surpassed 7.76 million in India with 695,509 active cases while the toll from the infection has gone up to 117,306, according to the Union ministry of health and family welfare as on Friday.
The recovery figures, however, continue to bind hopes of the nation. As many as 6,948,497 people have recovered from Covid-19 in home isolation or have been discharged from the hospital.
Click here for complete coronavirus coverage
Meanwhile, the Drugs Controller General of India (DCGI's) Expert Committee has recommended granting permission to conduct Phase III clinical trials for Bharat Biotech's Covid-19 vaccine Covaxin. The panel added that the recommendation is after assessing data from Phase I & II as well as animal challenge study.
The global infection tally has reached 41,595,980 while 1,135,880 people have died of the disease.
Follow highlights on coronavirus here:
First published: Oct 23, 2020 08:28 IST