Highlights: Chhattisgarh records 530 fresh Covid-19 cases
Most of the fresh cases were reported from the United States and Europe. While the death toll worldwide has reached 1,300,576, with 9,797 fatalities being recorded over the past day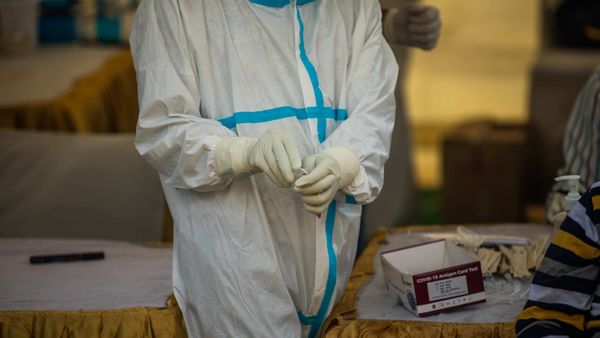 The number of confirmed Covid-19 cases worldwide jumped to 53,164,803 as the World Health organisation reported the addition of more than 657,300 cases in a day. It is the largest single day spike in Covid infection since the pandemic began last year.
Most of the fresh cases were reported from the United States and Europe.
While the death toll worldwide has reached 1,300,576, with 9,797 fatalities being recorded over the past day
Click here for complete coverage on Covid-19
In the US, as the virus continues to wreak havoc, the government rallied to tighten rules to stem the infection. In New York, positive-test rate remained below the threshold for closing public schools, New Jersey reported the most daily infections yet on Saturday. Elon Musk said he "most likely" has a moderate case of Covid-19.
Europe is clamping down further, from a second lockdown in Austria to a shutdown call by the mayor of Istanbul, a city of some 15 million people. South Korea's daily case tally hit a 2-month high.
Meanwhile in India, the downward trend in Covid infection continued as the cases the number of daily cases remained below 50,000.
Follow all the live updates here:
First published: Nov 15, 2020 06:27 IST