Highlights: Rajasthan reports 10 deaths and 382 new Covid-19 positive cases
Covid-19 cases in India breached the 4.5-lakh mark on Wednesday, and the death toll touched 14,476, according to the health ministry website.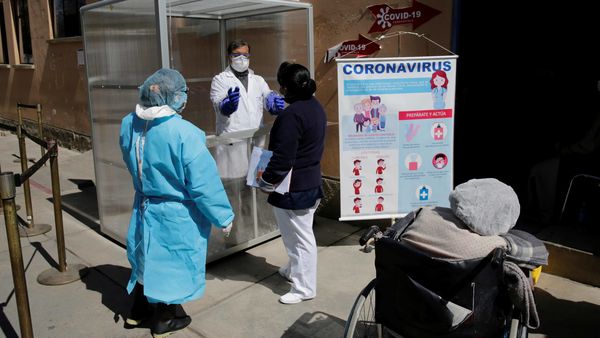 The coronavirus cases continued to spike in India on Wednesday as the death toll jumped to 14,476, while the number of total infections stood at 456,183.
Delhi recorded 3,788 fresh coronavirus cases, taking the final tally to over 70,000 mark. As the national capital continued to remain among the worst-hit states, the Delhi government announced an eight-point 'Revised Covid Response Plan' under which it would conduct sero-survey of 20,000 people across districts and house-to-house screening by July 6, among other measures.
Meanwhile, in West Bengal, chief minister Mamata Banerjee extended the lockdown till July 31 to contain the Covid-19 spread.
Tamil Nadu which is among the worst-affected state from Covid-19, reported a biggest single-day spike of 2,865 fresh coronavirus cases, taking the tally to 67,468 while toll touches 866 with 33 deaths.
In the United States, new coronavirus cases surged to their highest level in two months and are now back to where they were at the peak of the outbreak.
The US on Tuesday reported 34,700 new cases of the virus, according to a tally compiled by Johns Hopkins University that was published Wednesday.
Follow live updates on Coronavirus here:
First published: Jun 24, 2020 07:15 IST