Highlights: 1,197 new coronavirus cases in Mumbai, 136 deaths
As Covid-19 cases continue to surge in India, the ICMR has asked states to increase testing capacity to ensure early detection and containment of infection. Follow latest updates on coronavirus here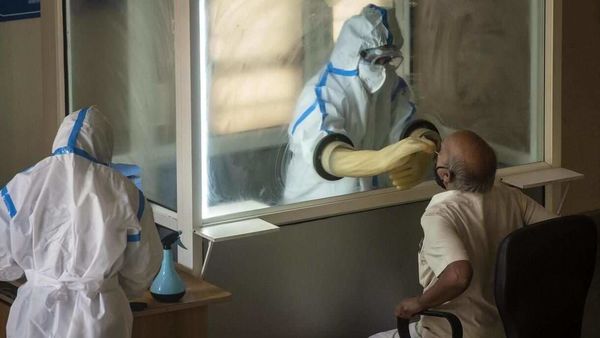 The Covid-19 tally in India has crossed 3.95 lakh with maximum number of cases being reported from Maharashtra, followed by Tamil Nadu and Delhi. According to the Union health ministry's dashboard on Saturday morning, the country witnessed a record spike of 14,516 fresh cases while the death toll mounted to 12,948.
Meanwhile, Indian Council of Medical Research (ICMR) has asked states to scale up Covid-19 testing capacity to enable early detection and containment of the infection.
Click here for complete coronavirus coverage
On the global front, the number of people infected with coronavirus disease has gone up to 8,637,901, with the United States being the hardest hit with 2,219,119 cases, according to Johns Hopkins University's tally. The global death toll has climbed over 4.59 lakh.
Here are the latest updates on coronavirus
First published: Jun 20, 2020 06:27 IST