Highlights: All passengers entering Delhi to home quarantine for 7 days
With Covid-19 cases in India on the rise, the country's tally has crossed over two lakh. The state of Maharashtra continues to top the list with 74,860 cases.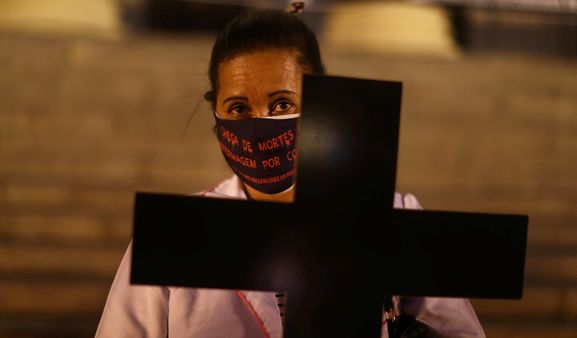 Coronavirus has found a new epicentre in the Americas as the US, Mexico and South America's Brazil continue to report high numbers of deaths as well as cases. Mexico and Brazil reported 3,891 cases while Brazil recorded close to 29,000-cases. US, which has been the worst-affected by Covid-19, has recorded close to 15,500-cases. In Asia, once an epicentre China, reported 1 case of Covid-19.
Click here for the complete coverage of the Covid-19 pandemic
UN on the other hand have pointed out the economic hardship that Covid-19 can inflict upon economies will take a long time to recede. Service sectors in Japan and India have shrunk. Meanwhile, protests against the governments in the US and France have raised new fears of a deadlier wave of coronavirus.
First published: Jun 03, 2020 07:03 IST